Purchase this offer within 48 hours and receive your Melfol Calm Balm for FREE!
Buy 3 standard 1 hour treatments for $464 and get your 4th treatment FREE (total value $620). Receive FREE Melfol Calm Balm when you purchase this offer within 48hours. Total Saving $186.
Get started today by booking below.
Read just a few snippets from our client's valued feedback on their Permanence experience.

Nadine Kas
22:35 04 Jun 21
Great friendly service and very experienced staff. I'm really happy with my results!

Anthony Alexander
04:41 26 Nov 20
Professional and friendly staff in a convenient location with lots of parking. Gemma is amazing at what she does. Would

...

recommend to anyone considering electrolysis

read more

Ozlem Aydogan
10:17 19 Nov 20
Very happy with the service and the result. The staff is very friendly and professional.. Richard is the clinician

...

taken care of my treatment and he has done an amazing job on my hairline. looks very natural and well balanced..

read more

Jessica Mazon
08:57 02 Mar 21
I have had four 90 minute sessions after a bad experience with laser. I thought I'd cracked the code with cheap laser

...

appointments but I stopped for four months and the hair came back with a vengeance (not everywhere—I've had good results on my legs, bikini and underarms—but specifically on my face). Apparently this is common enough that Noreen was not surprised. If this has been your experience, I highly recommend stopping in for a consultation. I didn't need to be 100% hair free but I did want to get rid of the dark, coarse hairs. Every appointment was a breeze. There is definitely some discomfort but I didn't feel like it was worse than the initial laser treatment on virgin hair. I had sessions with Noreen, Nikki and Emeris and found myself enjoying their company for 90 minutes as much as the end result. The results definitely make you want to come back again and again. Hopefully someone else will find this helpful.

read more

jowjah bowz
23:44 30 Nov 20
If you have had issues with laser not removing your hair, go to this place and they will fix your problems.
Staff are caring and lovely. I have been attending the Drummoyne clinic.
Excellent work, it was good experience.
Great service and friendly staff.
Excellent service.
Thank you for your excellent service, The Staff are very friendly, on time and knowledgable, and the premises clean and appropriately sanitised . It is always a worthwhile and valuable appointment and I'm loving the results!!
Juliette is amazing at what she does
The best thanks Richard The best electrolysis in town thanks Richard
Excellent service, consistent treatments have really improved my facial hair and i feel much more confident and comfortable
Should've started years ago I wish I'd started this process years ago. I was always too embarrassed about excess hair. Well that is what they do and see all the time. Juliet makes you feel totally at ease and now I'm seeing results I eagerly await my next appointment. Worth the cost and slight discomfort to see an embarrassing issue disappear.
Thank you Permanence. Richard and Hodda are always welcoming, highly professional and take utmost care. Always look forward to a friendly catch up during each appointment. Highly recommend this form of electrolysis treatment as an effective way of managing unwanted hair growth.
Noreen was diagnosed with Polycystic Ovary Syndrome, which resulted in unwanted dark hair growing on her body. Noreen received a form of electrolysis, but she was disappointed with her failing treatment, as it was meant to be permanent.
After much searching, she found galvanic multi-probe electrology – a truly permanent solution, that would not just rid her of unwanted hair, but also help her regain confidence and freedom.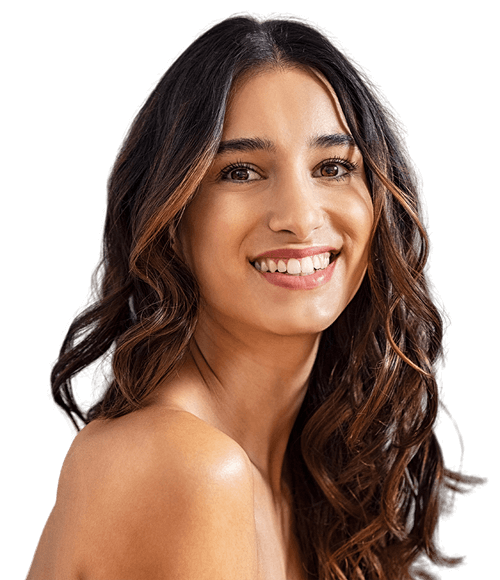 Just a few of the most common questions we get asked about electrolysis hair removal. Questions? Give us a call today.