50% off your First Electrolysis Treatment with Complimentary Consultation.
Call us today and mention this offer, or submit the form below to make a booking.
*Terms and conditions apply – please note offer is only available for new clients undertaking treatments of 1 hour or more in length.
Noreen was diagnosed with Polycystic Ovary Syndrome, which resulted in unwanted dark hair growing on her body. Noreen received a form of electrolysis, but she was disappointed with her failing treatment, as it was meant to be permanent.
After much searching, she found galvanic multi-probe electrology – a truly permanent solution, that would not just rid her of unwanted hair, but also help her regain confidence and freedom.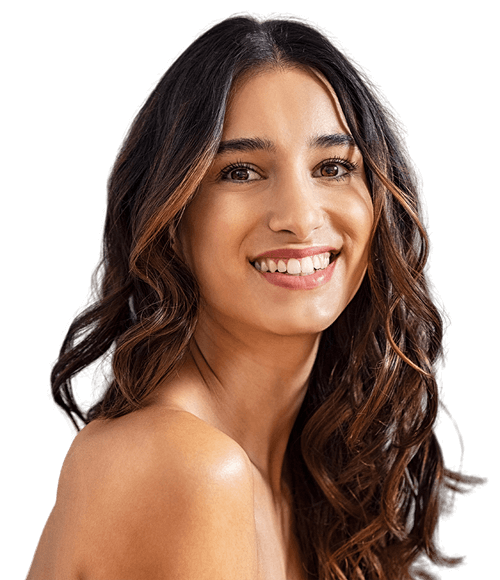 Just a few of the most common questions we get asked about electrolysis hair removal. Questions? Give us a call today.

Jessica Mazon
08:57 02 Mar 21
I have had four 90 minute sessions after a bad experience with laser. I thought I'd cracked the code with cheap laser

...

appointments but I stopped for four months and the hair came back with a vengeance (not everywhere—I've had good results on my legs, bikini and underarms—but specifically on my face). Apparently this is common enough that Noreen was not surprised. If this has been your experience, I highly recommend stopping in for a consultation. I didn't need to be 100% hair free but I did want to get rid of the dark, coarse hairs. Every appointment was a breeze. There is definitely some discomfort but I didn't feel like it was worse than the initial laser treatment on virgin hair. I had sessions with Noreen, Nikki and Emeris and found myself enjoying their company for 90 minutes as much as the end result. The results definitely make you want to come back again and again. Hopefully someone else will find this helpful.

read more

jowjah bowz
23:44 30 Nov 20
If you have had issues with laser not removing your hair, go to this place and they will fix your problems.
Had a really great session with Egle. After months of coming here I can definitely see the results. Highly recommend.
This place is just awesome - its changed my life since I started. I just love my regular therapist - so professional & I feel extremely comfortable with his manner & approach. Can't more highly recommend.
Very good. Efficient. Runs on time & calm, clean environment.
I have been going to Louis Tran in Permanence now for over a year. I highly recommend this company, and particularly Louis. He has always acted in a professional manner, but also gets to know the clients personally. He listens to exactly what you want and will give his professional advice specific to these needs. He goes above and beyond to make sure you are comfortable and at ease throughout treatments. Because of him, I am feeling much more confident, I am absolutely delighted with the results so far.
So pleased to have found this place with its multi-probe system of electrolysis to deal with my unwanted facial hair. Emeris has a lovely manner and has taken good care of me.
Thank you so much to Permanence for the many years of consistent hair removal. Being in my 70s now, I need regular help to keep those nasty long and obvious hairs away from my chin. Thanks again
Very pleased with the progress, and the professionalism shown at each session.
Monica is the ultimate professional and knows exactly what she's doing. I trust her implicitly. Good job Monica. You're the best !
Permanence has been the best decision in my life! I can't thank Louis enough. He is very kind and makes me feel extremely comfortable. I have red hair and lasers and other forms of hair removal have never worked for me. I was skeptical at first but I've been going for over a year and the areas that have been treated have zero hair growth. I would recommend permanence to anyone and especially try and book with Louis as he is just amazing. I will keep coming back to get rid of all my hair! Thank you Louis and permanence!!
Sally was diagnosed with PCOS in her teens, which resulted in course dark hair growth on her face and neck. Having tried many methods that failed, in her 20s she started to secretly shave her face every day. Upon discovering Permanence, she started her treatment plan and saw results immediately. Today, Sally enjoys her newfound freedom and confidence, and describes the emotional impact of not having unwanted hair anymore as "priceless".
The hair on my face is not something I consider a problem anymore, and the emotional impact of that is priceless.
I am so thankful for the skill, kindness, and support of Noreen and all the clinicians at Permanence City.
Read more